At Nimbus, we continuously strive to expand our sustainability efforts while keeping the creation of high-quality products with timeless designs at the core of our business.
One of our key priorities is to design and create products with sustainability in mind. We aim at minimizing the impact on the environment and protecting the well-being of future generations. »
In our Sustainability Journal, we validate our efforts and achieve-ments. It describes applicable certifications and logos, and it explains about our trusted partners. Read more below.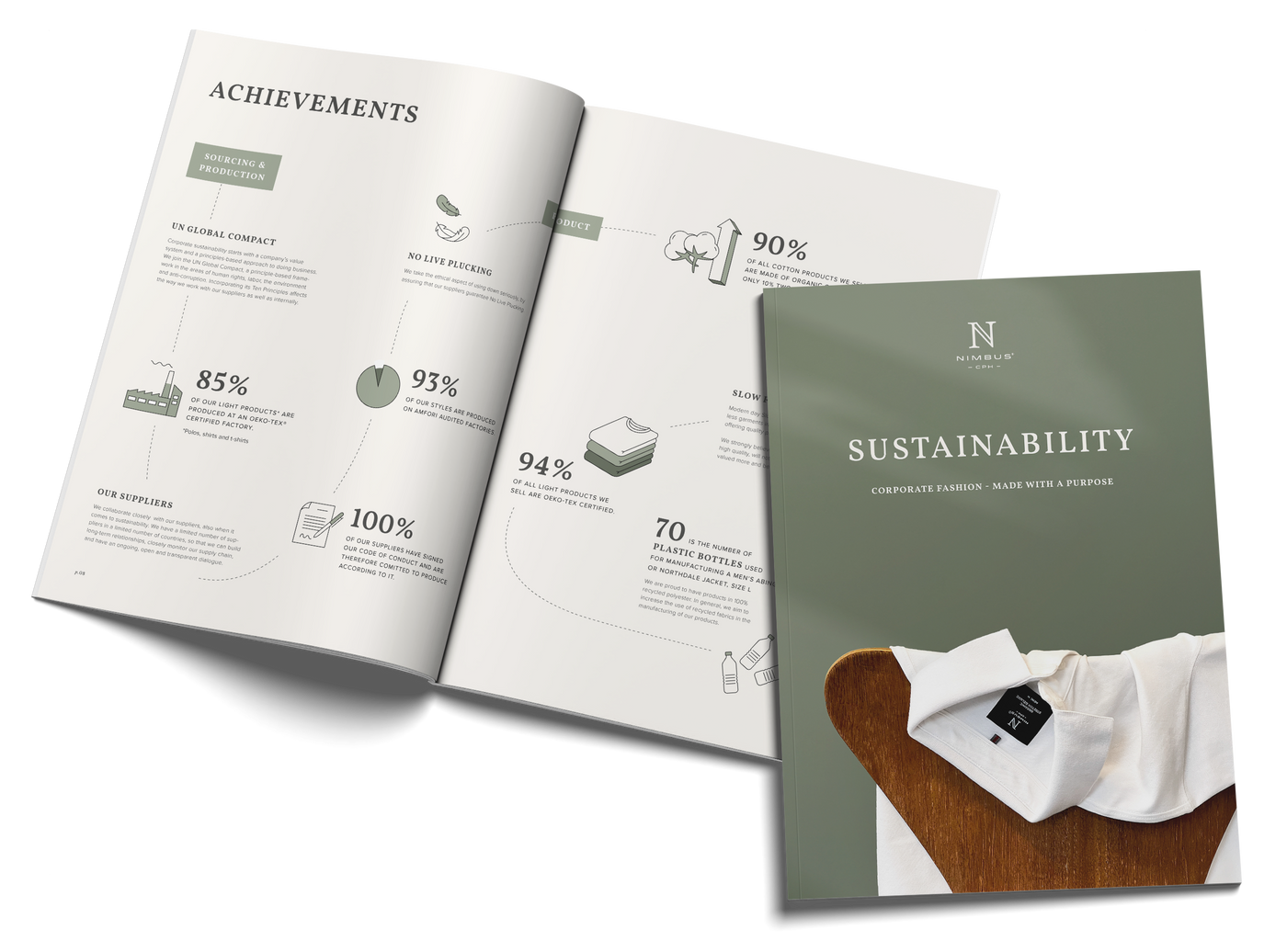 Our Sustainability Journal
To be able to work with our CSR and sustainability responsibilities, we are very selective about who we cooperate with. By using audits and assessment tools to select and monitor factories and by favouring fewer partners over many, we build long-lasting and close partnerships with our suppliers.
We strive to make a positive difference in the fight for a more sustainable clothing industry.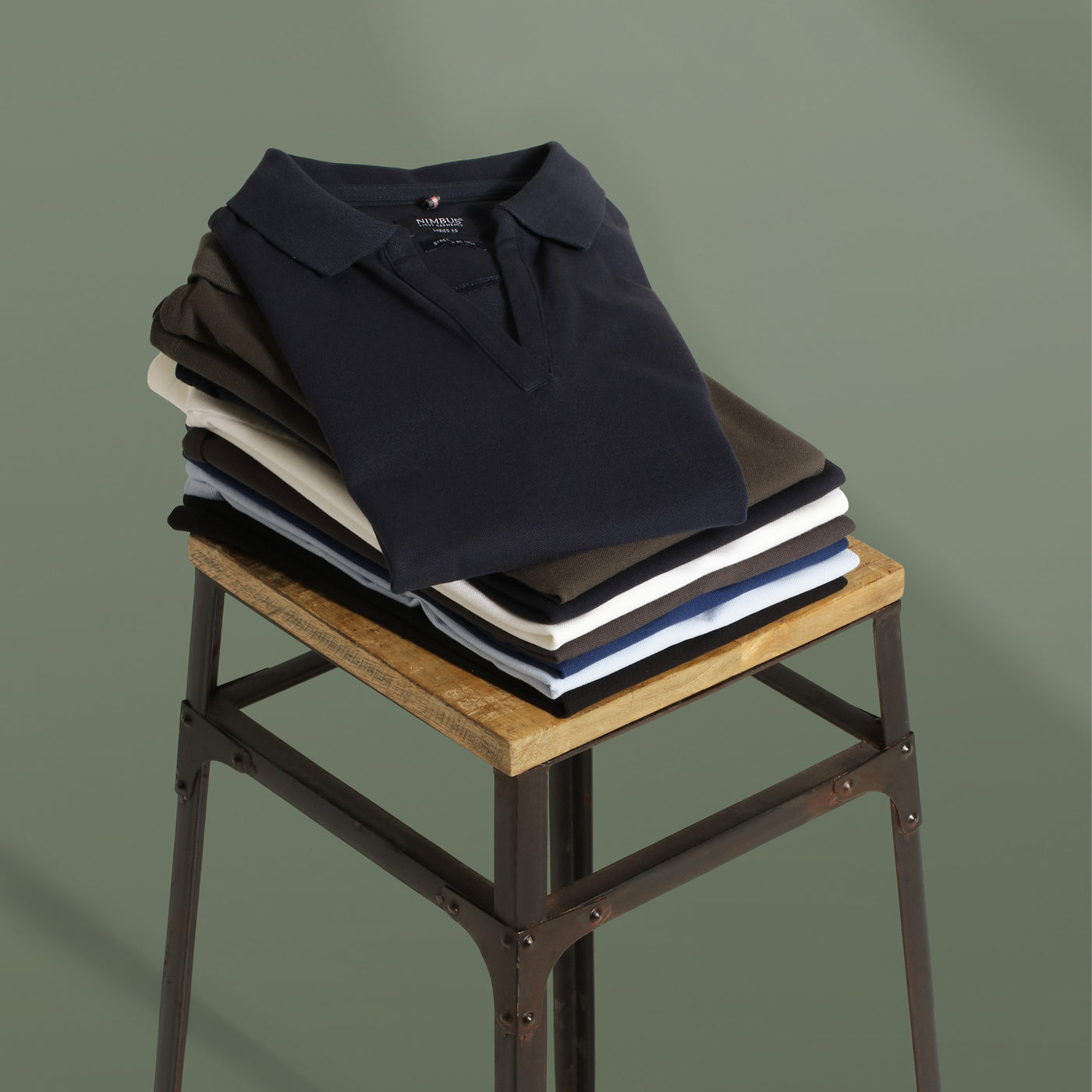 Profile clothing
Made With A Purpose
At Nimbus we strongly believe that well-designed products in a high quality will not only last longer, but they will also be valued more and be taken better care of. To us, the best way to reduce the environmental impact of a product is to use it longer.
By simultaneously encouraging classic designs over innovative designs and simplifying future collections, we extend the life of our range and attempt to follow the philosophy of Slow Fashion.
Modern day Slow Fashion encourages consumers to buy less garments, less often, but in a better quality and made through more sustainable processes. This also prises the art of clothes making and the efforts of the hardworking people, who make the garments.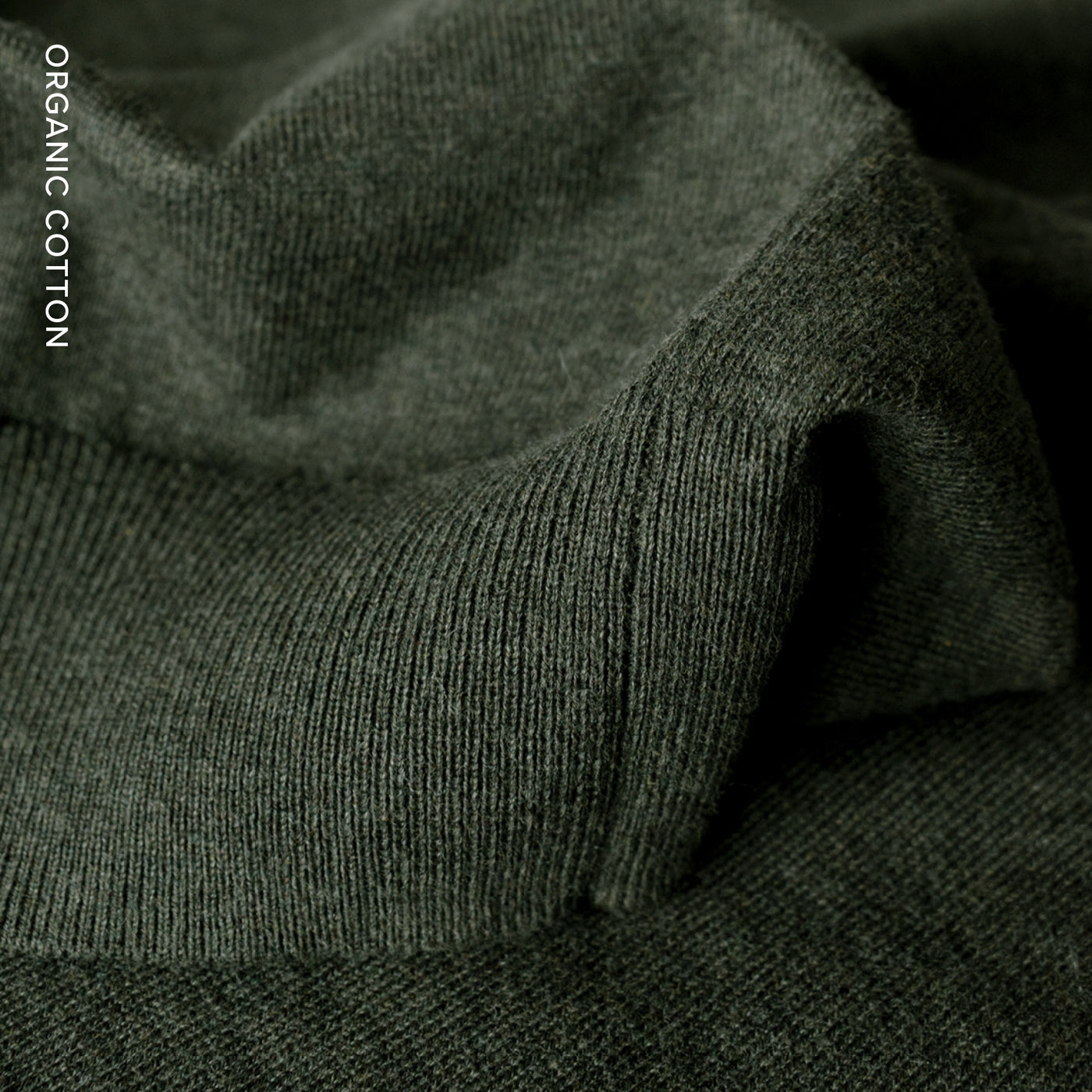 Long-lasting cotton
With the use of organic cotton with stronger fibres, we make sure to keep our styles long-lasting.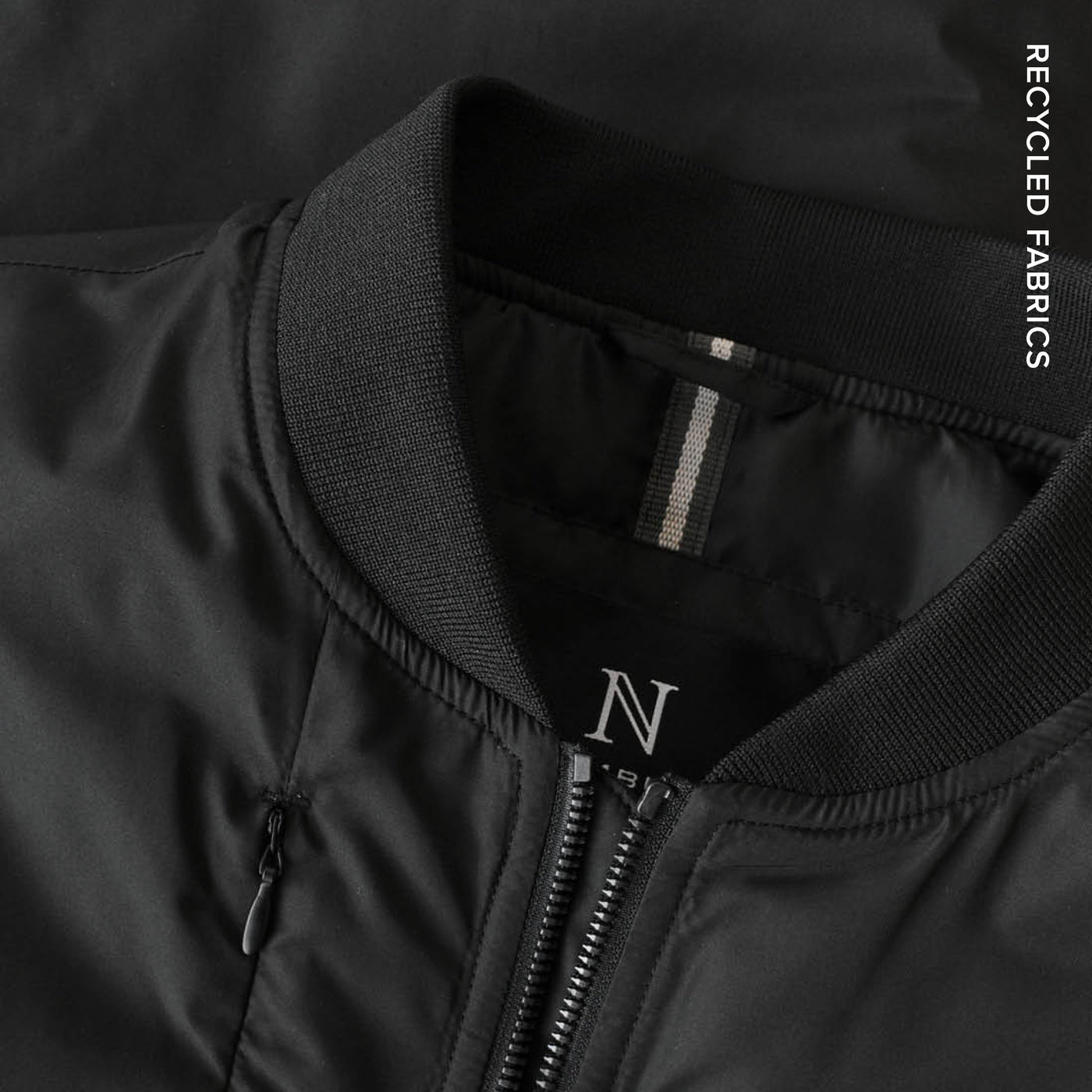 A Key Priority
We design and create high-end corporate fashion with sustainability in mind.